The Premier Mental Health Policy Conference of 2022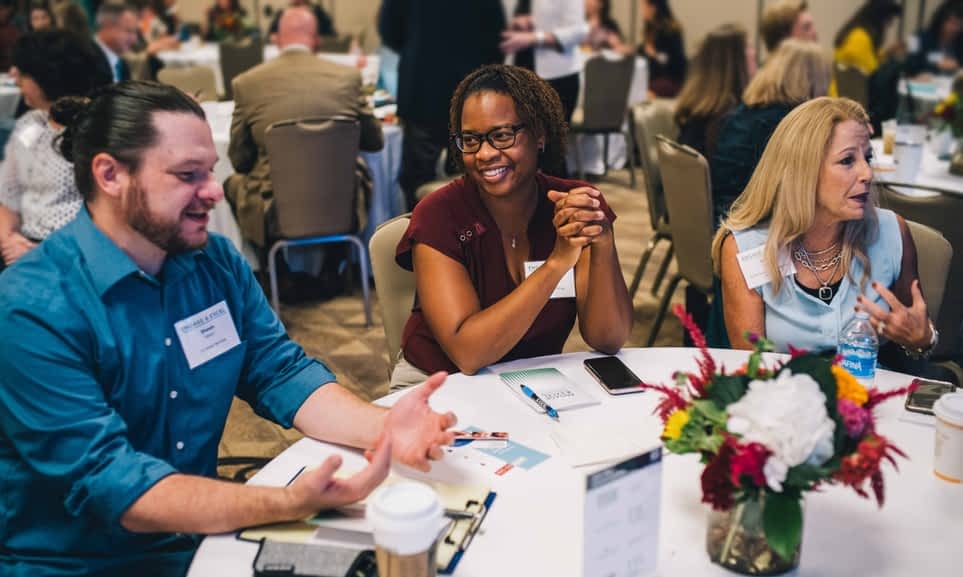 The Engage & Excel Conference's unparalleled programming helps you stay ahead of the curve on mental health policy and implementation so everyone can receive the best care when and where it's needed.
Countdown to Engage & Excel
Don't miss out! Rates go up after September 12.
Enjoy the full Engage & Excel experience with us in person or attend digitally via live-stream.
Join us for a day and a half of engaging discussions with thought leaders from diverse industries, all working to positively transform mental health systems. Keynote speakers, breakout sessions covering vital and timely topics, and a networking reception provide valuable opportunities for inspiration, learning and connection.
Agenda is subject to change. Details will be added as programming is confirmed.
Thursday, October 13, 2022
General Session: 9:00 – 10:15 am
Breakout Sessions: 10:30 – 11:30 am
General Session: 12:45 – 1:45 pm
Breakout Sessions: 2:00 – 3:00 pm
Reception: 5:00 – 6:30 pm
General Session: 9:00 – 9:45 am
Breakout Sessions: 10:00 – 11:00 am
Breakout Sessions: 11:15 – 12:15 pm
We're confirming a roster of national experts and pioneering leaders. Speakers will be added below as they are confirmed. Please stay tuned here for the exciting announcements to come!
Thank you to our generous Engage & Excel sponsors!
Please note: This event will be photographed, video recorded, and broadcasted.
Attendees are encouraged to wear face coverings and observe social distancing as they feel comfortable. Keep in mind, certain businesses may continue to have COVID-19 related requirements. All attendees are expected to comply with the establishment's requests, if any.
© 2022 Meadows Mental Health Policy Institute. All rights reserved.