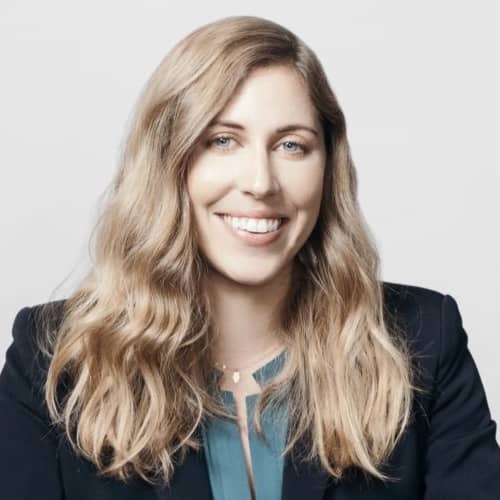 Senior Advisor, Office of the State Forensic Director, Behavioral Health Services, Texas Health and Human Services Commission
Catherine Bialick is the Senior Advisor to the Office of the State Forensic Director at Health and Human Services Commission. Catie supports the State Forensic Director by leading innovative statewide strategic planning, policy, and technical assistance initiatives focused on improving forensic services and reducing justice involvement for people with mental illness, substance use disorders, and intellectual and developmental disabilities. Prior to joining HHSC Catie was a Criminal Justice Manager for Arnold Ventures (AV), a national philanthropy dedicated to maximizing opportunity and minimizing injustice. At AV Catie developed and executed a $37 MM investment strategy focused on improving crisis response and pre-arrest diversion for people with complex behavioral health and housing needs. Catie developed and managed a portfolio of more than 40 grants, provided strategic planning support and technical assistance to behavioral health and justice collaborations across the country, and launched the DataDriven Justice pilot initiative which aimed to improve government response to people cycling through justice, housing, and behavioral health systems.
Prior to joining AV's Criminal Justice Initiative, Catie served as Chief of Staff (COS) for the philanthropy's Results-Driven Government team, which aimed to help policymakers use data and evidence to guide decision making. As COS, Catie helped set the team's strategic vision and goals, establish the philanthropy's approach to data infrastructure investments, and support the development and implementation of AV's Pay for Success and Policy Lab portfolios. Catie also worked as a research analyst for the Community Advancement Network, a partnership of government, nonprofit, and faithbased organizations that seeks to improve health, education, and economic opportunities for residents of Central Texas.
Catie received her Master of Public Affairs from the Lyndon B. Johnson School of Public Affairs at the University of Texas at Austin. She also holds a bachelor's degree in public relations and minor in business foundations from the University of Texas at Austin.