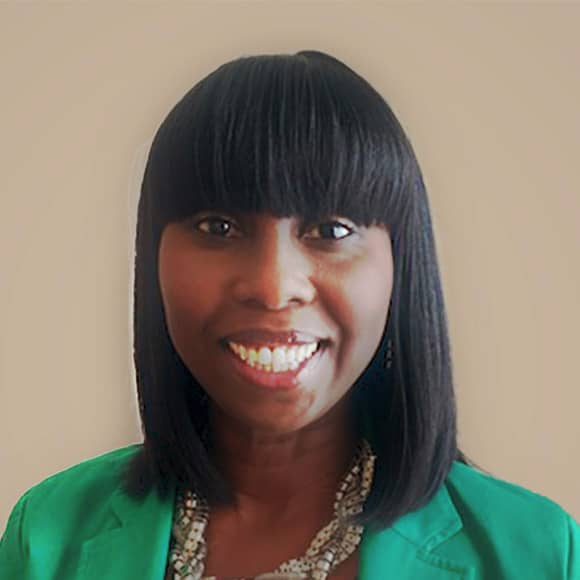 Tiffanie Williams-Brooks, MA, LPC-S
Director of Children and Adolescent Services, The Harris Center for Mental Health & IDD Services
Tiffanie Williams-Brooks serves as the Director of Children and Adolescent Services of The Harris Center for Mental Health and IDD (The Harris Center), the state-designated Local Mental Health Authority and Local Intellectual and Developmental Disability Authority for Harris County. As the Director of Children and Adolescent Services, Tiffanie oversees the delivery of behavioral health services to over five thousand children and their families per year. Tiffanie manages over two hundred employees, six programs and outpatient clinics.
For 30 years Tiffanie's career has focused on serving children and families with mental health and juvenile justice involvement. She is an accomplished leader with experience in management and supervision. Tiffanie's career path began with the Lafourche Parish Juvenile Justice Center in Thibodaux, Louisiana. In 1993, she began providing counseling in the Emergency Residential Facility after receiving a bachelor's degree in Psychology from Xavier University in Louisiana. She later received a master's degree in Psychology from Nicholls State University in Louisiana. She relocated to Houston and accepted the Lead Counselor position with Tejas Home for Youth, a residential treatment facility for youth. This was Tiffanie's introduction to the challenges encountered by disadvantage youth and families in Houston. In 1999 Tiffanie accepted a position with the Harris Center as a Licensed Clinician, assessing children and adolescents for behavioral health services.
Tiffanie later accepted a promotion as a Practice Manager with the responsibilities of managing both the Adult and Children's mental health services. She focused on collaborating with school districts in Harris County to provide Co-location services. The collaboration brought behavioral health services to the ISD's campuses. Due to Tiffanie's perseverance, she was instrumental in securing over ten collaborations with school districts throughout Harris County.
Tiffanie accepted a promotion to the Director of Children and Adolescent services in 2019. She was responsible for the Juvenile Justice and outpatient programs, and Peer Support services. Tiffanie also led the collaboration with Harris County Juvenile Probation Department to provide Multisystemic Therapy (MST) at the Harris Center. Three MST teams were staffed. Later Tiffanie started managing the Early Childhood Intervention program, which provides speech, occupational, physical therapy; along with service coordination to babies between the ages of 0 to 3 years of age.
Tiffanie has served on committees within the Harris Center: Consumer Advisory Board Committee; Zero Suicide Steering Committee; and the System of Care Expansion Committee. She also represented the agency in the media with the local news station Fox 26 News and news radio station 102.5FM to speak about childhood trauma, suicidality and dispelling the stigma of mental health. She is a leader in promoting research studies with the Harris Center in collaboration with the University of Houston, and Baylor College of Medicine. There are four active studies focusing on suicidality among Black Youth; the effects of trauma on children; and the effects of Cognitive Behavioral Therapy with children with autism and anxiety.
In Tiffanie's spare time she enjoys spending time with her husband and son; reading; British dramas; and advocating for ASD students and families.