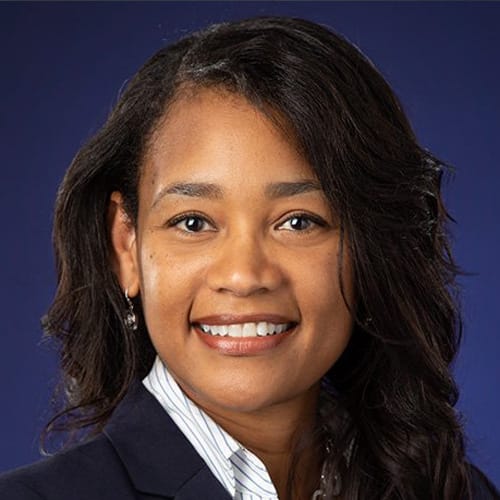 Assistant Director, Disaster Behavioral Health Services, Texas Health and Human Services Commission
Zena Hooper, Psy.D is currently Assistant Director for the Texas Health and Human Services Commission's (HHSC) Disaster Behavioral Health Section. Prior to this she was the Director of Victim Services for the Office of the Governor – Texas. There, she cultivated and fostered a collaborative relationship with the Disaster Behavioral Health Section to address community needs for every mass violence incident since 2016.
Dr. Hooper's background spans the fields of military mental health, correctional mental health, emergency medicine, law enforcement, training/education, and public administration. Dr. Hooper has broad-based experience in crisis response to include: emergency medicine, psychological first aid instructor, critical incident stress debriefing, coordinated community collaboration, school-based emergency operations planning, grant administration and program development. She holds a Doctorate in Psychology, MBA (Organizational Psychology) and a Bachelor's in psychology. Drawing on this wide-ranging range of experience has bolstered her work within the field of victim services and mass violence response and recovery.
Currently she has been tasked with advancing an evidence-based, statewide, multidisciplinary preparedness model that addresses the needs of victims/survivors of mass violence. This is an effort to both (1) mitigate the effect of mass violence but also (2) to show policy makers that the need for this type of programming is an integral part of any mass violence incident command structure. Dr. Hooper's role in the incidences across the state has progressively evolved from merely providing grant funding to affected community organizations to cultivating community resiliency by (1) developing a robust, victim-centered response to mass violence that focuses on resiliency and (2) ensuring that there is a coordinated community response to avoid duplication of services and overlooked victims as well as (3) attempting to mitigate the inherently confusing nature of behavioral health care provision throughout all phases of a critical incident.